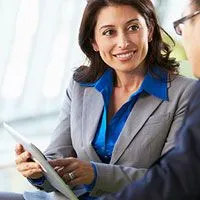 What Sets Us Apart?
Quality care and quality services go hand-in-hand, and we make an effort to be different from the usual dental offices. We love to make our patients smile by offering a friendly greeting to each patient. Our practice has been designed with you and your family in mind. We offer aromatherapy, a warm blanket when needed, a neck roll, background music and much more.
A bad dental experience can have a huge impact on your life. We work extra hard to make sure you always feel welcome, comfortable, and happy with the treatments you receive. Our dental team truly respects your time and well-being, and we want you to enjoy each moment of your experience at our practice.
We offer text and email appointment reminders as well as online access to dental treatment plans and your account.
In our office, treatment decisions are made by the Dentist, our patient, and our smile team, working together towards the patient's optimal dental health.
We are proud of the fact that most of our new patients find out about our office from other happy patients. We have a reputation for providing exceptional service!
We offer a dental warranty with dental treatment completed at our office. There is a copy of the dental warranty under Patient Resources.
With our newly renovated website, patients can conveniently look up their next appointment, make payments on their account as well as fill out and update paperwork in the privacy of their home.
Let us help you achieve the beautiful, healthy smile you've always wanted!
Contact our practice to schedule an evaluation and start living your life with a smile!
Technology Also Sets Us Apart!
Computer Sign-In & Electronic Paperwork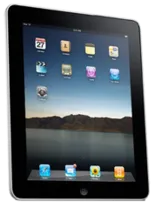 The technology at Creekside Dental, Inc. is far more on the cutting edge than most offices. The sign-in process is computerized and allows you to fill in your pertinent information to check-in without displaying to other patients that you are in the office. Have a new home address, email or phone number? No worries because you can update this information at the kiosk as soon as you sign-in. In addition, our kiosk snaps a photo of you to add to your file, which our staff uses for identification purposes only.
You have the option to complete your new patient paperwork or update your medical history form in the comfort of your own home via our website (under Patient Resources) or on an iPad in our office. This feature allows your entire dental record to be computerized and remain in one place at all times. In addition, if we need to partner with a specialist, your records can easily be transferred securely and electronically with the click of a button.
Computer Imaging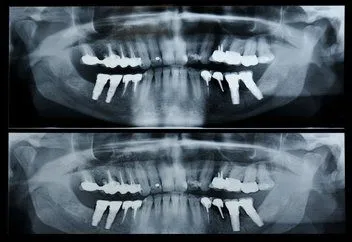 Computer digital image processing is the wave of the future in dentistry. With this new technology we can more rapidly diagnose and treat our patients. As a result we now have digital x-ray in all of our treatment rooms.
Why is digital x-ray beneficial to you? For starters you are exposed to a lot less radiation, 75% less to be more precise. Secondly because there is no developing process, the results are available much faster and are stored on a computer so it can be viewed much quicker at any time. The images are also available for the patients to see both for educating them and discussion of treatment.