Your First Visit to Creekside Dental, Inc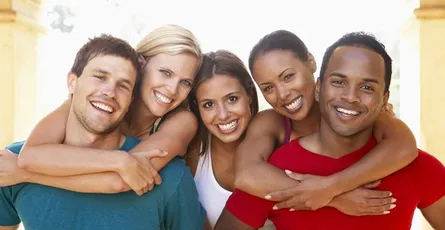 We are excited that you have selected our office to care for and give you the smile you desire and deserve! Your first visit to our office will be comprehensive and will include a comfortable, personalized and very thorough examination with easy-to-understand information and choices about how we can help you achieve the best oral health goals. Please plan to spend about 60-90 minutes with our professional, courteous staff.
As a courtesy, we will be happy to research your dental benefits to determine an estimate of what your plan may contribute toward your treatment. IF YOU WISH TO RECEIVE ASSISTANCE – PLEASE BE SURE WE HAVE INFORMATION PRIOR TO YOUR EXAM DATE. We provide detailed, electronic claims billing and are committed to maximizing your benefits. Payment is due at the time of service. We accept Cash, Checks, Credit Cards, & Care Credit®. You may learn more about Care Credit® on our website.
Dental & hygiene treatment is uniquely customized for our patients. Our goal is to maintain and restore your teeth and gums in the most healthy, functional, and comfortable manner possible! Your examination will include a specific dental & hygiene plan based on the current condition of your teeth and gums. When you see our dentist & hygienist, you will know that you have been cared for in the most thorough, comfortable, complete manner possible! We recommend you return every 6 months or as often as recommended by our staff.
We appreciate your busy schedule and are committed to reserving our facilities and time just for you. You will receive a courtesy call and/or email to confirm your appointment with our office. We kindly appreciate your response so we will have everything ready for your visit. If for any reason you need to change your dental reservation, please call our office 48 hours prior to your appointment so we can find another time that's best for your schedule and accommodate other patients desiring our services. In addition, there are turn-by-turn directions to our office on our website.
Once again, thank you for selecting our office. We look forward to meeting you and caring for your smile.