Dental Crowns In Douglasville, GA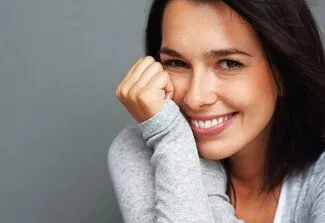 The anatomy of a tooth can be divided into two parts - the root and the crown. The crown is the part of the tooth that is visible in the mouth, above the gumline. A crown is a type of dental restoration which completely caps or encircles the visible part of the tooth or dental implant.

Versatility of Crowns
Crowns are one of the most versatile dental restorations available. They provide a natural looking, affordable and attractive solution for many of the most common cosmetic and general dentistry problems. Crowns are often needed when a large cavity threatens the ongoing health of a tooth. They are also widely used to replace missing teeth as part of a bridge. Crowns are designed to match the texture and color of your natural teeth, and can improve the quality of your smile without drastically altering the characteristics that make it unique.

Crowns can be made from many materials, which are usually fabricated using indirect methods. Crowns are often used to improve the strength or appearance of teeth. The most common method of crowning a tooth involves using a dental impression of a prepared tooth by a dentist to fabricate the crown outside of the mouth. The crown can then be inserted at a subsequent dental appointment. Crowns are typically bonded to the tooth using a dental cement.
Restore Your Smile with Dental Crowns
Sometimes subtle cosmetic imperfections like chips, cracks, excessive spacing and tooth discolorations are enough to make you fall out of love with your smile over time. Crowns can be placed over a damaged tooth to fix cosmetic imperfections, or restore tooth surface lost to trauma or decay.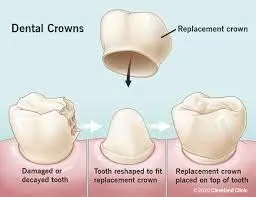 In addition to fixing cosmetic problems, crowns can help to strengthen a tooth damaged by decay or trauma. If a cavity is too large to fix with a standard dental filling, a crown is used to restore the lost tooth surface and save the tooth from possible extraction. Crowns are also commonly used to seal and strengthen a tooth after root canal treatment.

How Long Do Dental Crowns Last?
Crowns are designed to be durable and withstand the every day strains and pressure that we experience with natural teeth, like biting, chewing and habits like teeth grinding during sleep. The lifespan of a crown will vary from person to person, but the general range is anywhere between 5 - 15 years. Some can last much longer, while others may need maintenance after just a few years.
If you think a dental crown may be the solution for you,
call Creekside Dental in Douglasville, GA today at (770) 577-5727.